We have created hundreds of videos over the years. Some are online, some are confidential and cannot be shared here.  Below are a few links to publicly viewable examples.
I'm proud to share a recent project for Sears. Several videos appear on the product webpage, but you can take a look at one of the videos here…
PowerWave Spray Arm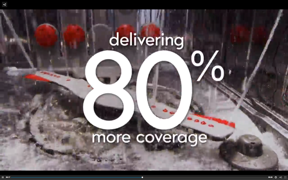 Below is a short film highlighting the beauty of The Morton Arboretum in Lisle, Illinois.